The Village is self-governed by the Leadership Team. Their role is to make sure our church is achieving its mission – helping people experience Life Change, Life Growth, and Life Purpose. This team consists of men and women from our church family who volunteer to serve a three-year term. They meet on the second Sunday of every month.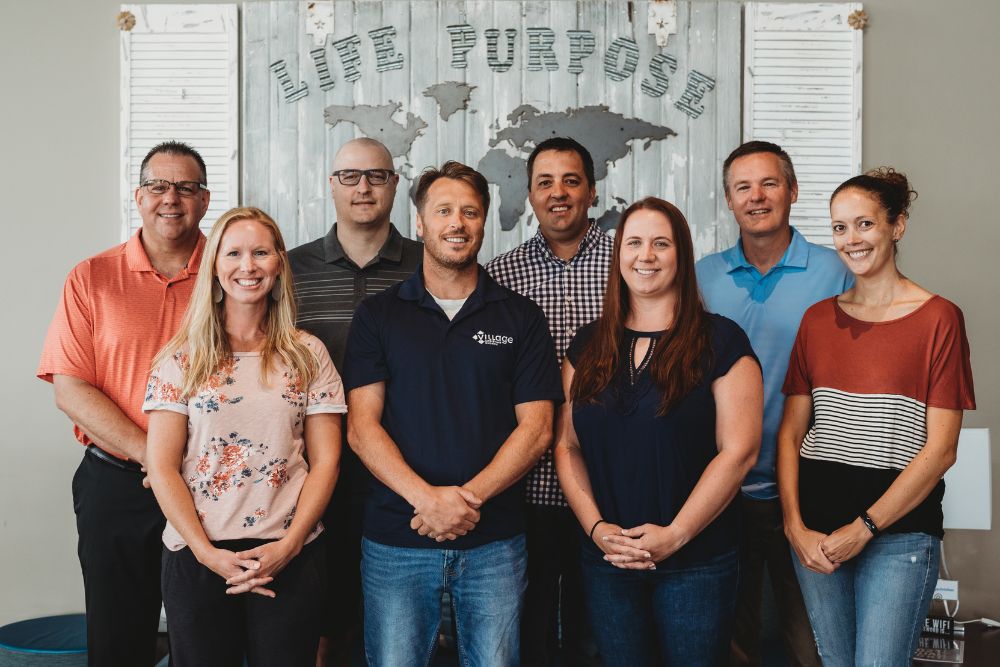 Back row from left: Charlie Pierce, Brian Kaplan, Tim Norman, and Nate Ferguson. Front row from left: Diana Carter, Jason Gagliardo, Amy Snyder and Sarah White. Not pictured: Neil Hall and Brian Zabel
Scriptural Authority for the leadership team
To be a Christ-like example
Be an example for others, and evidence character qualities and public reputation that every Christian should possess. (Titus 1:5-9; 1 Timothy 3:1-7)
To be an overseer of affairs of the church
Leaders are responsible for the direction of the church. They ensure that the elements are in place to meet the church's goals. (1 Timothy 5:17; Hebrews 13:17; Acts 20:28)
To be a shepherd
Leaders make sure people are loved and cared for. Someone who guards, feeds and cares for God's people like a shepherd with a flock. The shepherd is responsible to equip God's people for ministry (Ephesians 4:11-13), by guarding them against false teaching, giving them good spiritual counsel and food from God's Word, training them, comforting and helping them (Acts 20:27-31).
The Village has an Elder Team that meets monthly and focuses on the spiritual growth of our church and supporting our staff in prayer.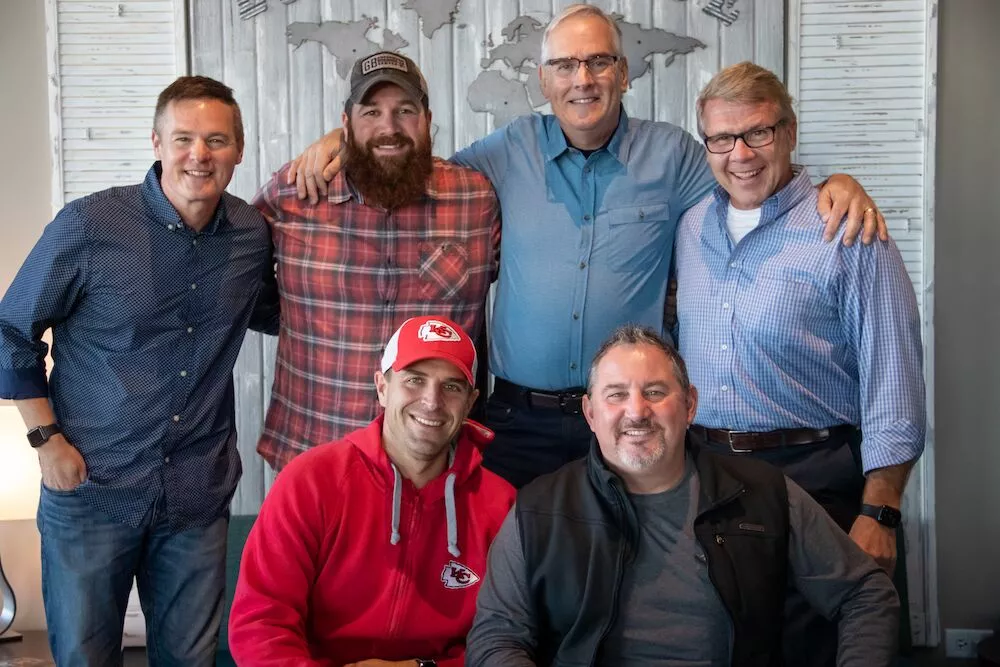 Back row from left: Nate Ferguson, Aaron Kusava, Tom Pruett, Mike Hayworth. Front row from left: Brian Pennington, Matt Bonomo. Not pictured: Joel Sandeno and Phil Jones.