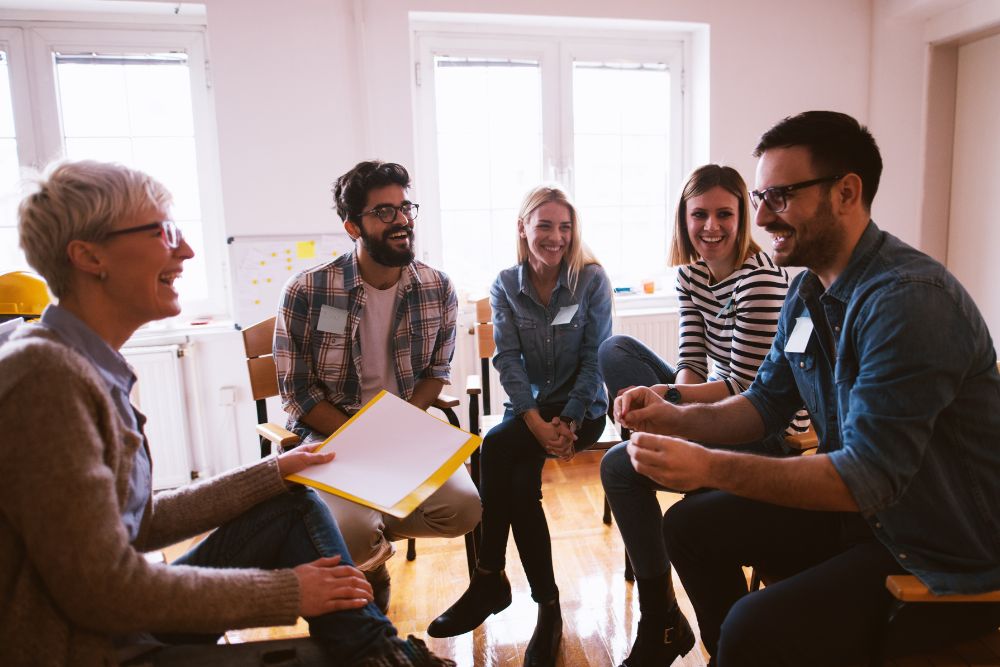 Why Do You Need A Lifegroup? It's All About Community
Having a circle of friends – your people – that you can count on is important. You're busy and life can be crazy, and maybe you may feel disconnected or lonely. We get it and are here to help.
Lifegroups are a place to take a break from those busy demands of everyday life. They are a place to build authentic friendships – connect with friends, laugh, and serve together. Hang out with your people, love Jesus and each other and experience community – that's where life growth happens.
Set yourself up for success, get connected in a Lifegroup because life is better together and we all need community!
Where And When Do Lifegroups Meet?
There are groups meeting in the Minooka, Channahon, Joliet, Morris, Coal City and Seneca communities on different days of the week. Some meet at our campuses, others meet in homes, restaurants, coffee shops, or online.
Some groups meet every week, some meet every other week, some meet throughout the year and some meet for a shorter season. Most groups meet between 1-2 hours, some have snacks or meals and some do not. Ready to get started?
Check out our Lifegroups Roundtable with one of our men's groups for an honest, authentic conversation about groups. You don't need to be a Bible expert to be part of a Lifegroup. There's a place for you!