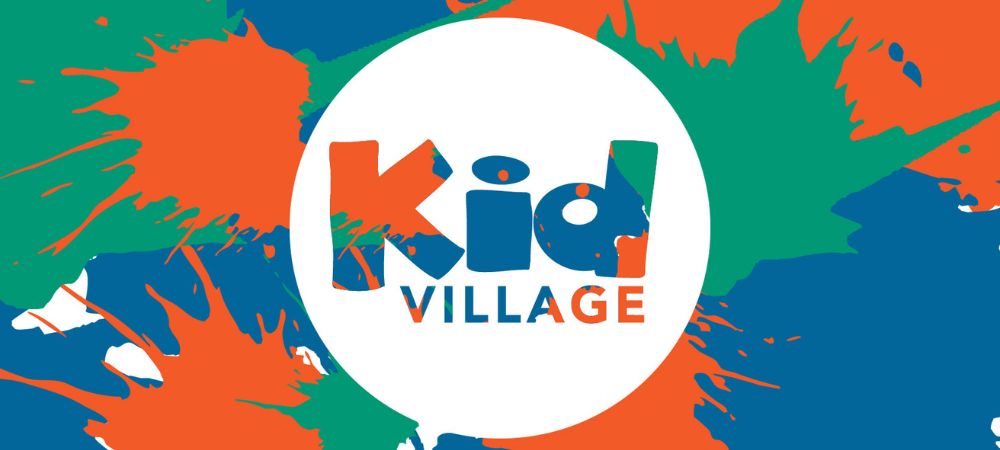 Kid Village is a safe, fun-filled place for infants – 3rd graders. Our bigger kids sing songs, dance, play games and learn about our amazing God! It's open during both the 9:00 and 10:30 AM services at the Minooka and Coal City Campuses and the 9:30 AM service at the Seneca Campus.
Our leaders teach lessons designed around the Bible, lessons that are broken down into different age groups so each group can learn at their level. Music is also a huge part of who we are! We want the kids to get excited about Jesus!
Our goal here is to make your kids feel special, have fun, and develop friendships, all while getting to know Jesus!
Classrooms open 10-minutes before each service. The exception is on Family Worship days.
If you're new, your first stop will be our Kid Village check-in counter to pick up your kid's name labels. You can pre-register so check-in is quick and easy. Just download the KidCheck app for IOS or Android and set up your account. The first time you will need to go to the Kid Village check-in counter. After that, you can start the check-in process on your way to church and when you get to church, just hit submit and pick up your labels at the small round table by Kid Village. Note: You do need to be in the building with wi-fi to complete check-in.
Teachers regularly serve so there are familiar faces each week. All teachers have background checks and bios on file at the check-in counter for you to review anytime. Security personnel are at the entrance of Kid Village to make sure everyone is SAFE & SECURE.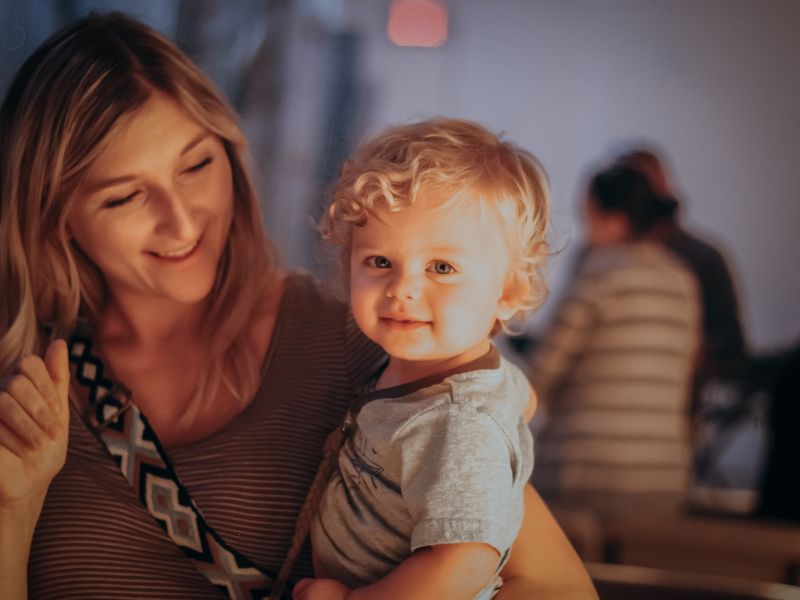 Infants (Birth–18 months)
Our dedicated staff LOVES babies! Your little one will receive amazing care allowing you to put your mind at ease so that you may focus on the service. The infant room is a safe place for your little, a place to explore in an age-appropriate environment surrounded by LOVE.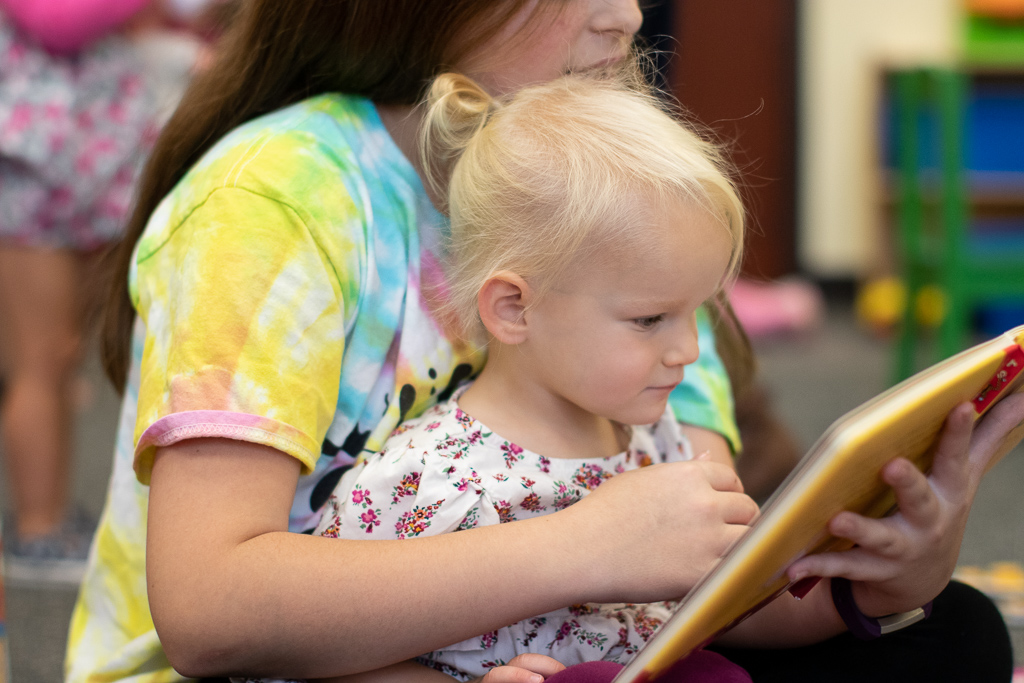 Toddlers (18 months–3 years)
Your toddler will learn about Jesus through Bible stories, art projects, and age-appropriate activities. The lesson is designed to keep them engaged and excited about Jesus! Our toddler staff will help make your child feel loved and special!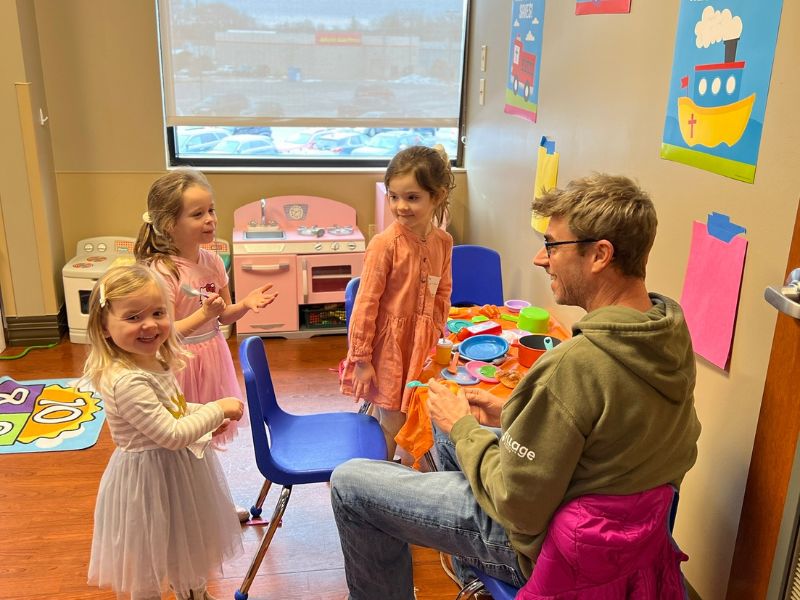 Preschoolers (3–5 years)
Our preschool room is full of life and busy preschoolers! Your child will experience Jesus through Bible stories, fun games, and art projects. They will have the opportunity to connect with their friends and leaders through music, worship, and free play.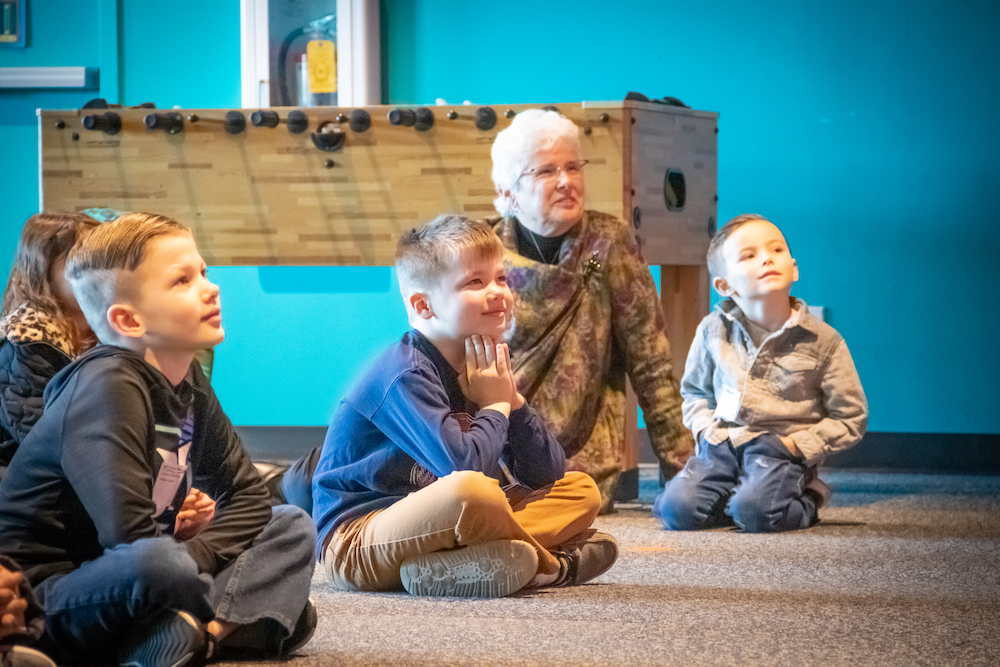 Elementary (Kindergarten-Grade 3)
These kids will experience Jesus through music and Bible stories together as a large group. They sing, dance, and then break into small groups based on grade, where they'll dive deeper into lessons. Amazing leaders guide age-appropriate activities, providing opportunities to form relationships, have fun and learn about Jesus.
Students in grades 4-5 can go to Pulse 45 and students in grades 6-8 can go to Pulse Jr, our student ministry groups, during the 9:00 and 10:30 am services at the Minooka and Coal City Campuses and the 9:30 AM at the Seneca Campus. You can find more info on our Student page.
If you're not able to be at the church, your kids can still learn about Jesus in the comfort of your own home!
Check out the weekly lesson here and keep an eye on the Kid Village Facebook group. This is a great opportunity for you to get involved in what your kiddos are learning!
Week of September 24, 2023
Preschool And School Age Activities