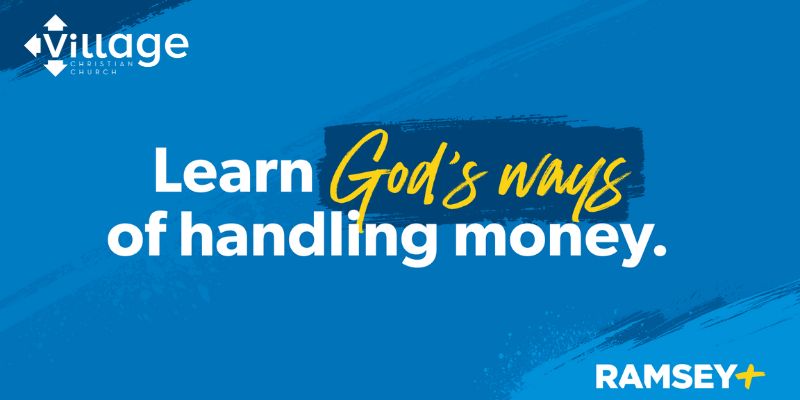 Financial freedom and zero debt…does that sound good to you? Do you ever get tired of just scraping by? Is there tension or heated discussions when you and your spouse talk about money? Or maybe you want to know how to be generous, but you don't know where to start.
When you're stressed about money it affects your relationships, your decisions, and your future, but it doesn't have to be that way. You can crush your financial goals with a good solid plan and the right attitude. The Village Christian Church is here to help!
Ramsey+ is a step-by-step financial plan that will help you make better choices, get rid of debt, save faster, so you can live your life debt-free. It's time to take control of your money and your future. It's time for you to experience financial freedom! This exciting, new opportunity for you can help you create a life without financial stress—starting now.
Ready to live the life you really want? Redeem your FREE Ramsey+ membership and get exclusive access to resources and information to help you get there faster. Here is what you will get with your free membership:
Financial Peace University to learn the step-by-step plan that millions have used to pay off debt fast, save more money, and become outrageously generous.
EveryDollar budgeting app to plan where all your money goes and keep track of every transaction.
Audiobooks
. . . and more!
Because as a church, we take stewarding money seriously. We want every person in our church to have the chance to honor God with their money, have the margin to be outrageously generous, and truly thrive.
Get your free membership here, just make sure not to change the passcode, as that is what allows you to get the free access.