When And Where Are Church Services For Coal City?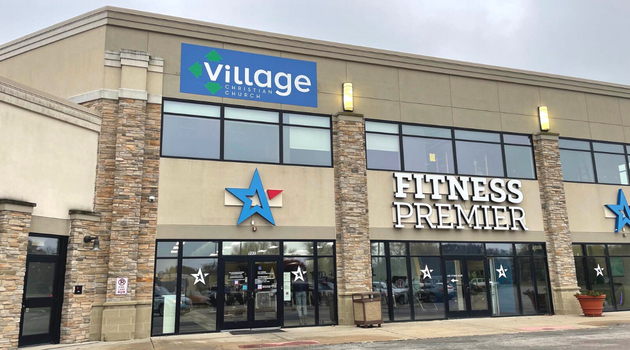 You'll find us in the upper level above Fitness Premier.
The Village Coal City Campus opened December 11, 2022. We are so excited and thankful to be in the beautiful community of Coal City!
The church is located at:
965 E. Division Street
Coal City, Illinois 60416
Services are at 9:00 and 10:30 AM. There are two entrances, the door to the far right of the building is the elevator entrance, or you can enter at the door to the left of Fitness Premier and take the stairs up to the second level.
Who Is The Village Christian Church?
The Village Christian Church is a non-denominational church, which means all backgrounds are welcome. There is no membership.
Maybe you have a personal relationship with Jesus, or maybe you don't, or maybe you've grown up in the church, but now have some doubts. Or maybe you've never been to church, or don't believe in God. It doesn't matter to us!
Here at The Village, we welcome everyone with NO JUDGMENT, no matter what your history is. We're not worried about your past, we care about your future! There's a place for you!
The Village is one church with multiple locations. The mission will be the same no matter where you experience church, so choose what works best for you – Coal City, Minooka, Seneca, or Online.
We exist to help people experience Life Change, Life Growth and Life Purpose. The 3 arrows in our logo depict each point of our mission: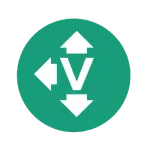 Up arrow = Life Change: Looking up to God to experience life changed by God and telling others about Jesus.
Side arrow = Life Growth: Reaching out to others to connect and experience community.
Down arrow = Life Purpose: You were designed on purpose and with intention, and you have an impact in what God is doing.
Life Change, Life Growth, Life Purpose is what we want for you. Build a relationship with Jesus while serving others. It's that simple.
What Are Services Like At The Coal City Campus
If you have a Catholic background, you may call these mass. Here at The Village we call them services, and they are casual and relaxed.
There will be encouraging in-person teaching from the Bible, inspiring worship, Kid Village for infants – 3rd graders, and Pulse Students for students in grades 4 – 8.
We worship – this is our response to God's great love. It's something everyone can do, and it's something everyone was created to do. Some people think worship is music – that's part of it, but there's so much more! Look around at what God has surrounded you with – a beautiful sunrise, food, family, a place to live, etc. – and thank Him. Worship is a time to praise and honor God, a time to be close to God, and a time to put life in perspective. Messages are straight from the Bible and taught in a way that you can understand and apply to your life.
What Is There For My Kids? Will They Be Safe?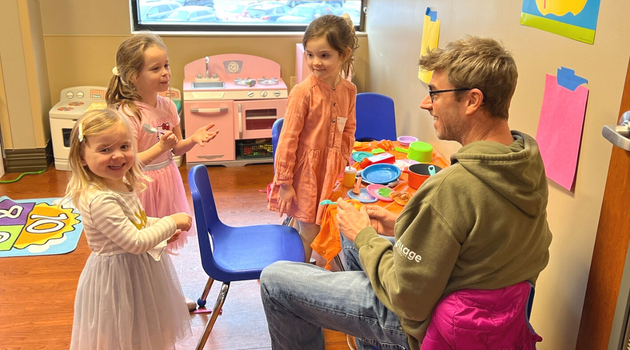 Kid Village is for infants – kids in 3rd grade and is open during the Sunday 9:00 and 10:30 AM services.
You will find Kid Village at the top of the stairwell. Kids and parents/guardians will get a numbered sticker which will be verified upon pick-up.
We take the safety of your kids very seriously. All teachers have completed background checks and bios on file at the check-in desk. First Aid and CPR certified adults and medical professionals are present.
Parents are asked to use their best judgment and keep kids home who show signs of illness.
The Village Christian Church reserves the right to use photographs/video taken at church events, without the expressed written permission of those included in it. Photographs and video may be used in media, including but not limited to: Enews, Facebook, website, etc. Any person desiring not to have their photo taken can contact karol@thevillagechristianchurch.com.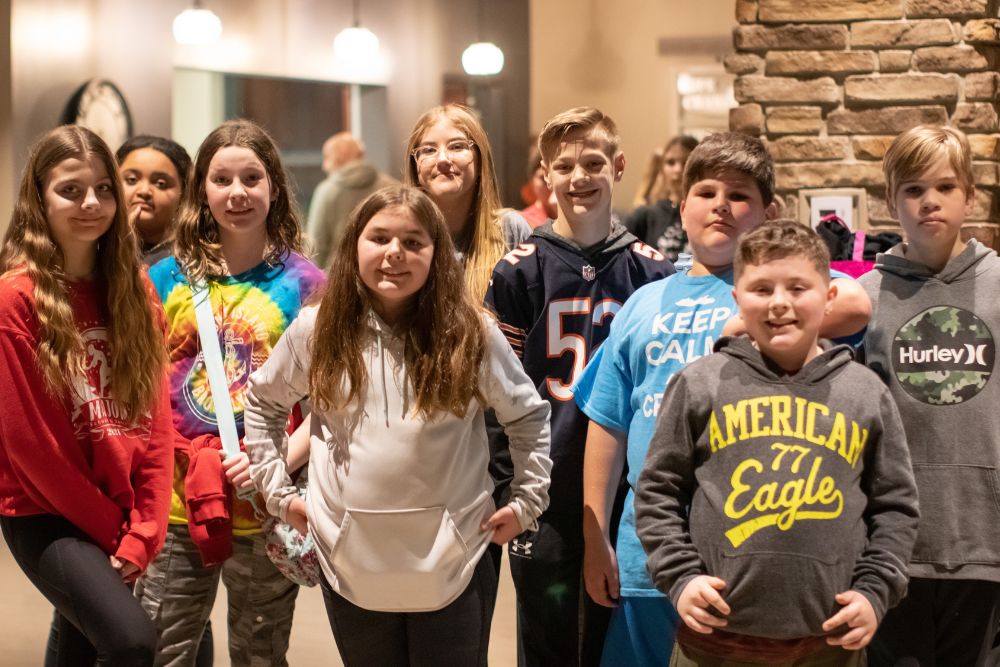 During the 9:00 and 10:30 AM services on Sundays, students in grades 4 – 8 meet.
Pulse students in grades 4 – high school also meet Sunday nights, 6:30 PM during the school season. 
What Do I Wear To The Village Christian Church?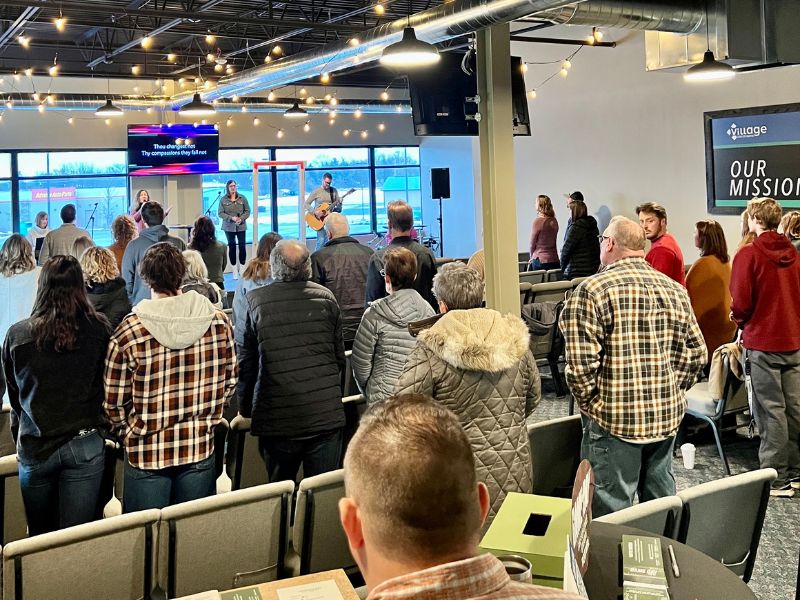 You're welcome to dress however you are most comfortable, but most people (including our Pastors) wear jeans. Don't worry if you're wearing the right thing, acting the right way, or if you're the right kind of person. Anyone can walk in and feel a part of our church!
Where Do I Park And Enter At The Coal City Campus?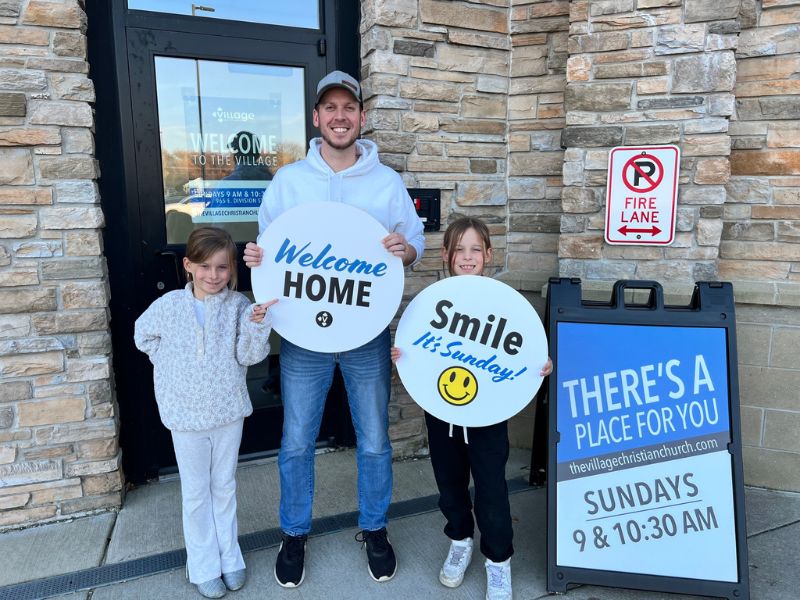 You can park anywhere in the main lot. There will be two entrances at the front of the building. The door to the far right will provide an elevator to get to our second floor location. The door between Athletico Physical Therapy and Fitness Premier will take you to a stairwell that will bring you to our Kid Village and Pulse Students space. Look for our Welcome signs for easy navigation.
Got Questions About The Coal City Campus?
Call the Coal City Campus: 815-467-2265
Coal City Campus Office Hours
Monday 8:00 AM – 4:00 PM
Tuesday closed
Wednesday 8:00 AM – 4:00 PM
Thursday 8:00 AM – 4:00 PM
Friday closed
Saturday closed
Sunday Services at 9:00 and 10:30 AM